Do you know," Your foot has 28 bones, 27 joints, 100 ligaments, 25 muscles & a highly branched nervous & capillary system?"
When you wear footwear, all your feet require" Comfort."
Getting Comfort from every footwear you wear is a challenge; therefore, always choose footwear that would be a perfect example of Comfort, elegance & style. Without a doubt, Mara Bini Loafers secures the excellent position of giving you Comfort.
In addition to this, they are the perfect example of elegance without the need for proof. 
You know, the Mara Bini brand is made meticulously from the highest quality materials & is known & appreciated all over the world. Undoubtedly, they are elegant for all women from all countries because everyone quickly falls in love with these handmade shoes that give them stylish & comfortable footwear. 
Now, when it comes to the best season to wear them, it is the autumn season. As we all know, autumn is also a good time for beautiful & elegant heels that can be worn at work all day & to an exhibition or concert in the evening. 
So, if you are ready to explore the Mara Bini Loafers in the Autumn season, this guide will help you add elegance to your outfit. 
Explore the Best Options for Mara Bini Loafers
Choose the perfect style of Madison Maison Perla Loafer in the black & white range.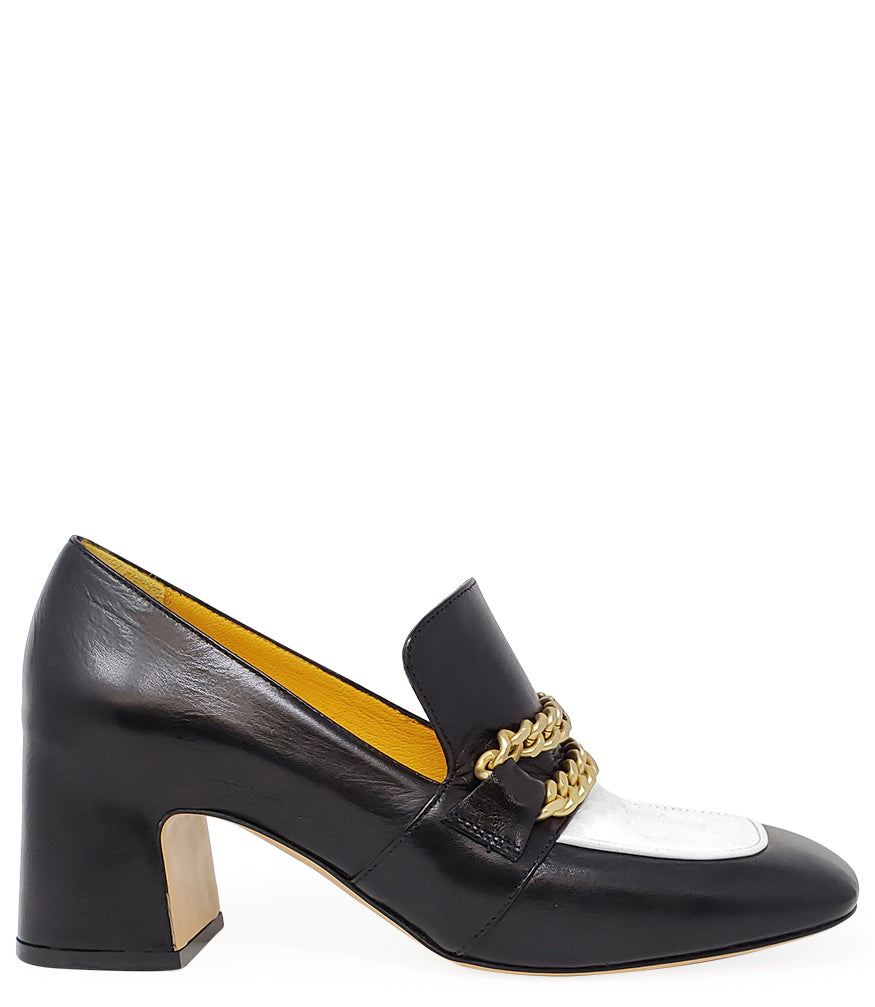 They are a distinctive design featuring a mid-height heel and an elegant chain embellishment. Crafted by skilled artisans in Italy using the finest tanneries, these shoes seamlessly blend style and comfort, making them suitable for extended wear throughout the day & in the autumn season. 
How Can You Pair Perla Loafer by Mara Bini with Your Dress?
You can pair them with your monochromatic outfits, such as black trousers & a white blouse, or vice versa. 
If you're aiming for a casually chic vibe, team these loafers with high-waisted, wide-legged trousers and a tucked-in graphic tee, adding a stylish belt as an accessory. 
 Now, For the workplace, you can choose the tailored black pants and a crisp white button-down shirt, accentuating the ensemble with a well-fitted blazer. So, give them a try!!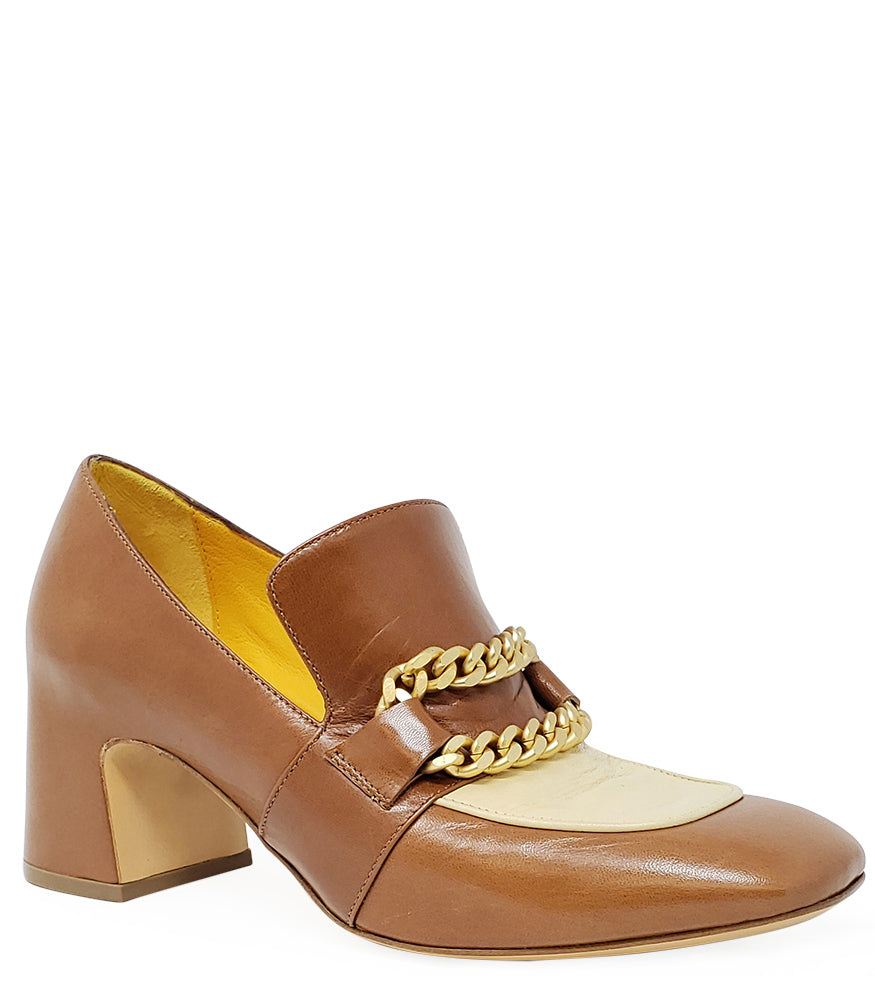 Next in line is Perla Loafer Tan's elegant piece for you. This is showcased in its handmade construction, boasting a harmonious blend of tan & cream hues, adorned with a refined chain accent & a comfortable 2.0-inch mid-heel. You can be sure this shoe will stay stylish in your wardrobe for a long time. It's a timeless piece!
How to Make a Style Statement with Perla Loafer Tan by Mara Bini?
Now, when it comes to styling this elegant piece, you can consider a touch of casual elegance by pairing them with high-waisted cream trousers & a cozy tan knit sweater, a statement belt & dainty gold jewelry.  
On the other hand, if you are aiming for a relaxed yet sophisticated vibe, then you can combine these loafers with your go-to skinny jeans & a classic white tee, adding a tan blazer for a hint of refinement. 
Visit the One-stop Solution for Mara Bini Loafers - Madison Maison
Ready to dazzle this autumn season? Then don't wait to check & buy the exclusive collection of Mara Bini Loafers at Madison Maison.
At Madison Maison, we are passionate about bringing you the finest in Italian craftsmanship and footwear fashion to you or your loved ones. 
Shop the exclusive collection of Mara Bini Loafers & Oxford Loafers at Madison Maison, where we take pride in offering you footwear that looks exquisite and feels incredibly comfortable from the moment you slip them on.
Our collection of Mara Bini loafers is your passport to a world of timeless style and luxury. Each pair of Mara Bini loafers is a masterpiece, meticulously crafted by skilled artisans in Italy using the finest materials. 
Trust Madison Maison, as we have 33 years of experience in the high-end market & we are making shoes, attire, bags, belts and hats in some of the best small artisan factories in Italy. 
So, feel free to make your style statement with an array of Madison Loafers at the best price. 
Join us in embracing a world of style and Comfort with Mara Bini loafers at Madison Maison– your perfect companion for every step of the journey.
Check out our exclusive collection now!!